Since I was a little kid, I was into tying and hanging things.
I hanged beads from the wall.
I used to also tie rocks and hang them from the ceiling but I never knew why I loved tying so much.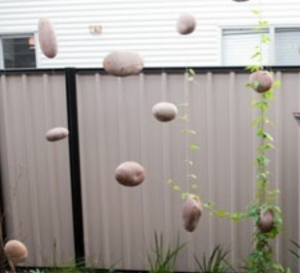 I also tied Barbie dolls and stuffed animals with a yarn when I was a kid.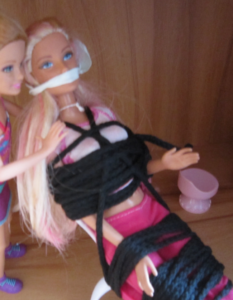 I used to tease boys in 2nd grade. I would tie them up on a tree or a pole and throw rubber balls at them for fun.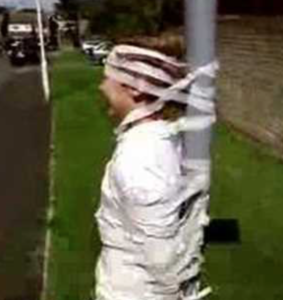 When I was in 4th grade, my father took me to his friends house.
They were having a long conversation so they told me to wait in my father's friends son's room.
I sat down and waited but I got bored. I looked into the closet.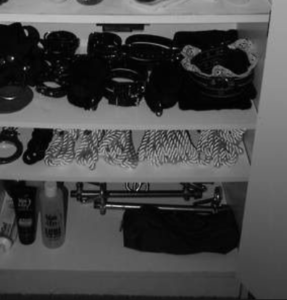 That's when I saw toys, whips, and books (Kitan Club BDSM magazine sold in Japan).
I was so curious as a kid, so I looked through the pages. I saw pictures of women and men being tied up.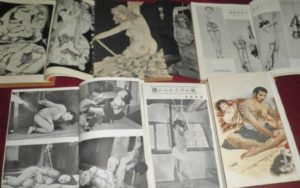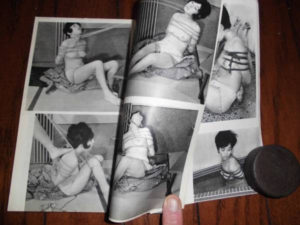 It was a weird feeling I had…It made me really excited and it stayed in my head for a long time.
When my father called me to go home, I hid all the books back into the closet and never told him what I saw.
Since then, I had been interested in bondage…
In high school, I was into corsets. I really loved the tightness and the beauty of corsets more as a fashion form.
After I graduated high school and started going to college at age 18, I started looking at SM Sniper (SM magazine sold in Japan) and that's when I found a fetish bar/cafe where I walked in. I wanted to work at a place where I can wear corsets and BDSM places were the only place around.
They also did performance there.
I saw a girl being suspended. I felt the same way I felt when I was in 4th grade.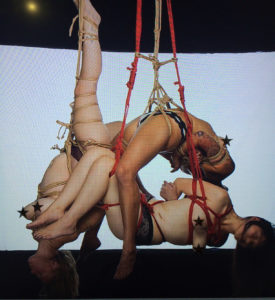 (Suspension done by Kazami Ranki)
That's when I knew this is what I've always wanted to do. Suspend and tie someone.
Ever since, I have been into tying people and been tying for over 20 years.